The Best Low Carb Vegetables
Although you would think that something as simple as "eat lots of vegetables" could not get any easier than that, the truth is that there are a few exceptions that you should know about.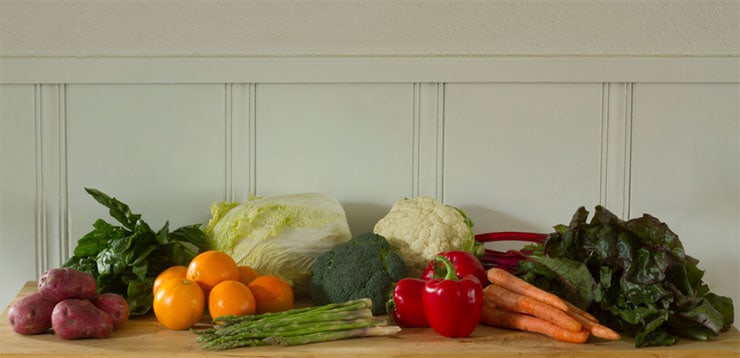 Non starchy vegetables are best on a Low Carb Diet. As a general rule, vegetables that grow above ground are low carb.
If you want to make things easier, remember that (as a general rule) vegetables that grow above ground are low carb and can be eaten pretty much with abandon.
However, vegetables that grow below ground, again, speaking in general, should be avoided, especially if you are on the ketogenic diet, or other very low carb diets, which allows only 30 grams of carbs each day or less.
Low Carb Vegetables
Let's take a closer look at the best vegetable choices you can make. All carb numbers are referring to a portion size of 100 grams, which is approximately 3.5 ounces.
Best Choices:
Cauliflower - 4 grams
Cabbage - 3 grams
Avocado - 2 grams
Broccoli - 4 grams
Zucchini - 3 grams
Spinach - 1 gram
Asparagus - 2 grams
Kale - 4 grams
Green beans - 4 grams
Brussels sprouts - 5 grams
Cucumbers - 3 grams
Olives - 3 grams
Tomatoes - 3 grams
Eggplant - 3 grams
Lettuce - 2 grams
Green Peppers - 3 grams
Red Peppers - 4 grams
Yellow Peppers - 5 grams
Mushrooms - 3 grams
Bok Choy – 2 grams
Radishes - 3 grams
Cauliflower – 5 grams
Collard Greens – 5 grams
Okra - 7 grams
Pumpkin - 7 grams
Spaghetti Squash - 7 grams
Swiss Chard - 4 grams
Turnips - 6 grams
As you can see, almost without exception (turnips and radishes the only two) all of the above vegetables are the ones grown above ground.
This makes picking vegetables fairly easy, even if you left your cell phone in the car or left your list at home.
High Carb Vegetables
If you notice, we didn't say "worst" or "forget these" vegetables, only that these are high in carbs, which means you can certainly eat them; you just need to be aware that they are higher in carbs so you can't eat them with abandon. Monitor your portions to be sure you don't go over your daily limit.
As with the previous list, these numbers are for 100 grams (about 3.5 ounces).
Potatoes (red, white, russet) – 17 grams
Sweet Potatoes – 20 grams
Corn – 74 grams
Winter Squash - 9 grams
Carrots - 10 grams
Onions - 9 grams
Beets – 1 0 grams
Leeks – 14 grams
Peas – 14 grams
Artichokes – 11 grams
Nutrient Dense AND Low In Carbs
The best types of vegetables, however, are both nutrient dense AND low in carbs. What does nutrient dense mean? Foods that are nutrient dense are very high in nutrients that the body needs, but are naturally low in calories.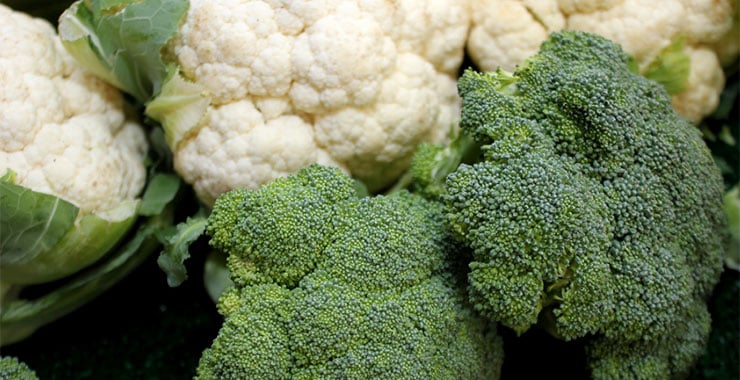 As you can see, most of these are dark, leaf greens. Anything that resembles spinach or kale will fall into this category and will be the best vegetables to include into dishes and meals.
Spinach
Watercress
Endive
Asparagus
Basil
Coriander
Chard
Brown mushrooms
Arugula
Lettuce
Broccoli
Zucchini
Parsley
Chinese cabbage
Beet greens
Okra
Pickles
Celery
Cauliflower
Portabella mushrooms
Sauerkraut
Cucumber
Spirulina
Shiitake mushroom
Cabbage
Collard greens
Brussel sprouts
Kale
Eggplant
It's easy to see that most vegetables are low in carbs and super healthy, not to mention super filling! Adding a salad with vegetables to your dinner and lunch will fill your tummy up, without filling out your waistline!