San Choy Bow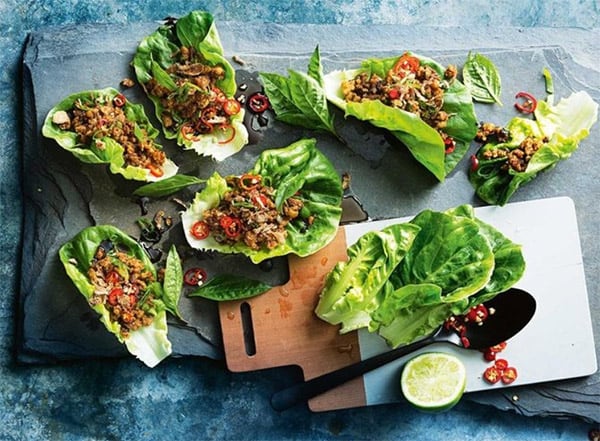 Ingredients
3 green onions finely chopped
2 teaspoons grated ginger
200gm firm tofu
1/3 cup chopped water chestnuts
2 tablespoons chopped bamboo shoots
1/2 stick of celery finely chopped
1 tablespoon light soy sauce
1/2 tablespoon oyster sauce
17 witlof leaves or lettuce leaves
vermicelli rice noodles, optional, to serve<
Instructions
Dry fry green onion and ginger and cook over low heat until onion is soft. Add water chestnuts, bamboo shoots and celery and cook for two minutes.
Gently fold through chopped tofu. Stir in sauces and cook until sauce has reduced.
Spoon filling into witlof leaves and serve on a bed of vermicelli rice noodles.
Serves 4.
Healthy Recipes