Asian Style Beef in a Wok
Stripped lean beef is carefully marinated in a wonderful combination of Asian classics – soy sauce, vinegar, and freshly grated ginger, and then browned in a large wok pan for the best possible result. Add some thinly sliced vegetables for extra taste and colour, sprinkle with sesame seeds and enjoy!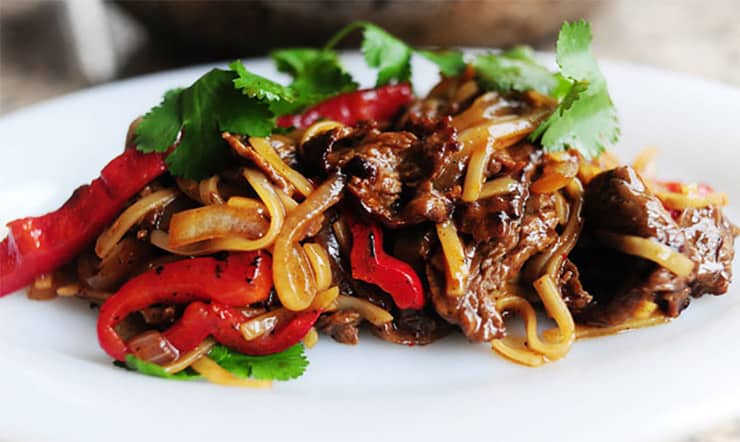 Ingredients
600gms lean beef striploin
1/3 cup salt reduced soy sauce
1 teaspoon wine vinegar
1 tablespoon grated ginger
2 teaspoons sesame seeds
1 medium onion, cut into thin wedges
1 large red capsicum, seeds removed, cut in thin strips
1 stick celery, thinly slice
250gms spinach leaves, washed, chopped
Instructions
Cut striploin into thin strips. Marinate in combined soy sauce, vinegar and ginger. Place sesame seeds on oven tray. Lightly toast in 160C oven for ten minutes. Remove. Brown small quantities of beef strips in wok or large frypan for 2-3 minutes.
Remove from wok, set aside. Add onion, capsicum and celery. Stir fry for 2-3 minutes. Return beef with spinach and any remaining marinade.
Serve sprinkled with toasted sesame seeds. Serves 4-5.
Healthy Recipes