Contrave - Is This New Weight Loss Drug Worth It?
Generic Name: bupropion and naltrexone
Brand Names: Contrave
Everyone is looking for a weight loss "magic" pill that will make those extra pounds disappear without effort, but is Contrave the answer?
This blend of two different drugs was denied approval by the FDA twice, before finally receiving approval in late 2014.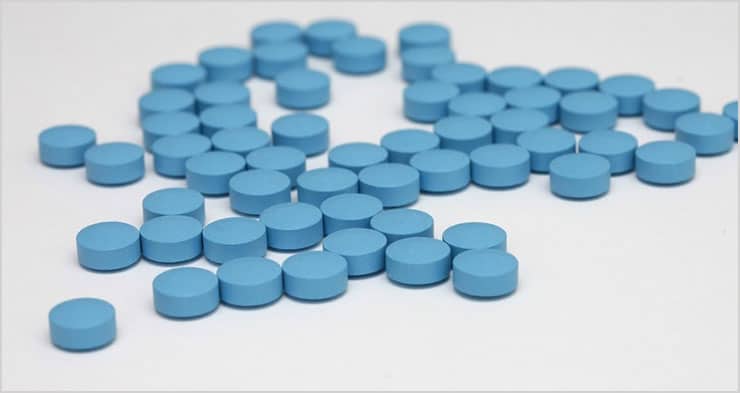 Contrave works by reducing appetite and quelling addictive habits.
This drug is a combination of two older drugs; a popular antidepressant known to reduce the appetite, Wellbutrin, and the anti-addiction drug ReVia.
By targeting both areas, appetite reduction in the short term and helping to quell addictive habits for the long term, Contrave seeks to blend the best of both worlds.
What Did the Studies Show?
In the largest study, patients took Contrave or a placebo for 56 weeks. Those taking Contrave lose about 5 percent (12 pounds on average) of their body weight, compared to the placebo group which lost about 1 percent of their body weight (on average, 3 pounds).
In another study, the group taking the drug over a 1 year period lost 8 percent of their body weight (an average of 18 pounds) and the placebo group lost 5 percent of their body weight (about 11 pounds). It's important to note, however, that both of the groups in this study were put on a reduced calorie diet, given an exercise program to follow, and they were given behavioral counseling.
Who Should Take Contrave?
This prescription drug is only recommended for those with a BMI of more than 30 or for those with a BMI of 27 with one health related problem, such as diabetes or high cholesterol.
It is NOT recommended for those who have heart problems or a family history of heart problems or stroke. It is also not recommended for those who have had serious problems with depression or suicidal thoughts.
Does Contrave Have Side Effects?
Like almost all drugs, yes, it does. In fact, many people dropped out of studies because this drug made them feel too sick to continue. Almost 25 percent of those in the trials stopped taking it because of persistent nausea, vomiting, and severe headaches.
Contrave can also cause feelings of anxiety, insomnia, dizziness, constipation, and higher than normal blood pressure.
This drug is also only for those older than 18 as it can, in rare instances, cause suicidal thoughts, depression, or mania.
The manufacturer also recommends that you avoid alcohol and that one should never over-indulge in alcohol as it seriously increases your risk of having a seizure. If you drink on a regular basis and don't feel you could stop, you should not use Contrave.
Can Contrave be Used Long Term?
Although it is approved for long term use, many question the safety of this drug. The actual risk for damage to the heart valves over the long term has yet to be determined.
Will My Insurance Cover This Drug?
Since health insurance plans can vary greatly, it is recommended that you check with your provider to see if Contrave is covered. Contrave's website offers a discount card for those without coverage.
The average price without insurance is $175 per month. Customer feedback has stated that some have paid as little as $70 per month with the discount from the website.
The Bottom Line
Contrave appears to have serious side effects and the possible side effects to the heart and heart valves are not yet known, making this drug a questionable choice for some. However, for those whose doctors have recommended it, there have been many positive stories regarding their results.
Consult with your doctor and do a full medical check-up, as well as an examination of your family medical history to determine if this drug will work for you.