Weight Watchers Beyond The Scale
The new version of Weight Watchers 2016, "Beyond the Scale" has just been launched, and with a spokesperson as respected and well known as Oprah Winfrey, the news can't help but be in the headlines.
Over many years, Oprah's weight has swung between healthy and not-so-healthy, her diets making headlines in magazines across the globe. Oprah has become a member of the board, and staked a 10% interest in Weight Watchers, with the launch of "Beyond the Scale", giving her very public endorsement, even more credibility.
"Beyond the Scale" is a new and improved version of the ever evolving points system that Weight Watchers has employed for a number of years. Long term followers of the Weight Watchers system will have noticed that the program has become more and more focused on a holistic approach to healthy living, as opposed to a "diet" to simply lose weight with.
"Beyond the scale" moves away from a food focus, giving participants incentives for healthy food choices (SmartPoints) beyond earing more points for food, exercise (FitPoints) and positive thinking.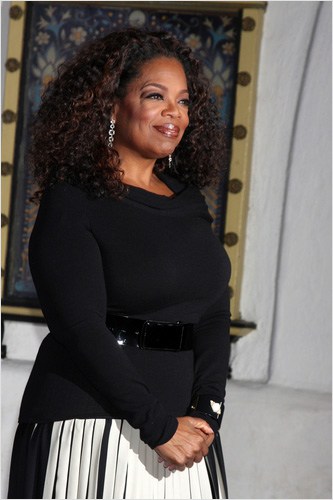 Oprah, the new spokesperson for Weight Watchers, has lost 26lbs since she started the Weight Watchers program in August 2015
What are WW SmartPoints?
So, what are SmartPoints and how are they different from all the other iterations of the Weight Watchers Points Systems (Points, Points Plus)? Using nutritional and scientific expertise, the SmartPoints system has been developed to encourage users to choose foods that are high in protein and low in saturated fats and sugars.
SmartPoints are similar to Points Plus (the previous version of Weight Watchers points) but now take into account more of the nutritional values, using calories, protein, saturated fat and sugar. Those foods that are high in sugar and saturated fats will have a higher SmartPoints value, and those with high protein content will lower the SmartPoints value, subtly encouraging users to choose the high protein low sugar choices.
As with previous iterations of the program, SmartPoints are not transferable over days, or between weeks. Participants need to make their choices within their SmartPoints allowance which resets every day.
The new approach to SmartPoints values, combined with FitPoints and changes to the meeting and online layout, give those who are using the "Beyond the Scale" a different focus from the traditional diet. Instead of focussing on how to fit chocolate and cake into the program, the focus is on developing a healthy clean lifestyle. More exercise, cleaner food choices and positive thinking.
What are WW FitPoints?
FitPoints, like SmartPoints, are an overhauled version of the old exercise points system. FitPoints, while complimenting the SmartPoints are different in this new "Beyond the Scale" program, in that their focus is not to gain points for eating.
FitPoints are about getting more activity into your daily life. It's about creating healthy active habits that complement the clean eating of SmartPoints. Weight Watchers followers are allocated a FitPoints goal every week, encouraging them to move. Not only is the FitPoints goal tailored to each individual, but it changes as your fitness and activity level improves.
The popularity and availability of wearable fitness trackers or bands, has allowed for the increased accuracy and ease of tracking of every day activity. With a fitband integrated into the Weight Watchers new program and app, FitPoints can be gained from the minute you wake up and get out of bed. Even those who aren't keen to get on the fitness tracker bandwagon have options. The new Weight Watchers program provides guidelines on how to calculate activity manually.
If you need some motivation to start exercising, Weight Watchers have released a new app called Fit Break. This includes more than 70 short videos to help you get moving.
A New Perspective
The new Weight Watchers program, unlike the older iterations, has a heavy focus on a healthy and positive mindset.
The new meeting layout is focused on support between members, setting goals and celebrating success. While weigh ins are still conducted, the focus is on building a healthy, supportive community rather than a lecture style meeting.
The new journal style tracker has space for tracking the SmartPoints values of foods consumed, and the values of FitPoints earned, but this is balanced with questions and quotes to stimulate goal setting, positive thinking and mindfulness. Members are encouraged to write down goals and feelings about the week, in order to track their own thinking, eating and exercise patterns.
Part of the new philiosopy of the "Beyond the Scale" Weight Watchers program, is that a healthy mind, which is stimulated and supported, is less likely to make bad food and activity choices.
As Oprah suggests in her latest interviews about her new Weight Watchers lifestyle, Beyond the Scale is not a weight watchers diet any more, it's a healthier, happier, more active way of life which she has fully and wholeheartedly adopted.