Weight Watchers Freestyle Zero Point Desserts
Update - WW (Weight Watchers) has updated their Freestyle program. The new program is the MyWW (Green, Blue & Purple) Program. We have updated all our recipes on this website to include the myWW SmartPoints for all 3 plan options.
Are you lovin' the Weight Watchers Freestyle program? We certainly are! There are hundreds of new recipes being rolled out now that the full list of 200 zero point's foods came out early this year. Have you seen some of our recipes?
Yes, those are wonderful snacks and meals, but what about dessert?! We hear you! Sweet treats really round out a meal and when that sweet tooth strikes, you want to answer it but not blow your diet, right?
Let's talk sweet indulgences, shall we? Believe it or not, there are actually desserts that will cost you ZERO points! No kidding! Now don't eat pounds of these desserts and think that they won't cost you, they do still contain calories, but eaten in moderation, the following 10 desserts just might save you from falling off the Weight Watchers wagon!
1. Zero Point Cheesecake
You are probably staring at this right now thinking, "Is this a misprint??" We assure you, it's not. Since Weight Watchers have put Greek yogurt and eggs on the zero points list, this allows our little variation to pass for zero points. This serves 8 so keep in mind that 1/8 of the cheesecake is zero points.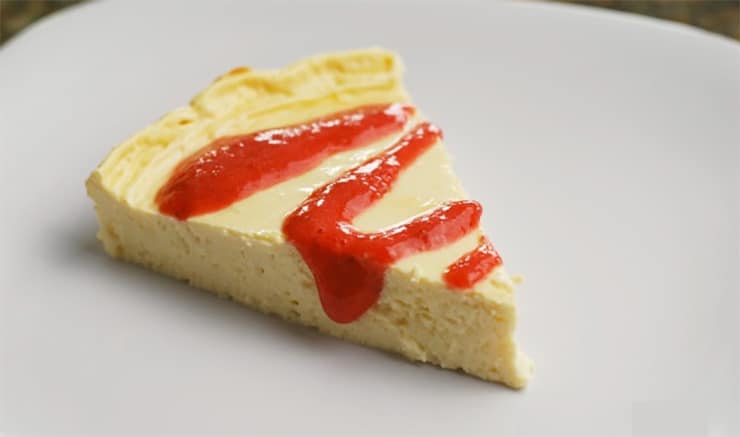 SmartPoints myWW Green: 3 Pts, myWW Blue: 0 Pts, myWW Purple: 0 Pts
INGREDIENTS:
3 eggs
3 cups fat free, no added sugar, plain Greek yogurt
1 small box of fat free, sugar free, instant cheesecake pudding flavor
3 tablespoons of Stevia or Splenda
1 tablespoon of vanilla or almond extract
DIRECTIONS:
Preheat oven to 350 degrees
Spray a pie dish or 9 inch spring form pan with a non-fat cooking spray
In a large bowl, mix eggs, Stevia, and vanilla extract, beat well
Add dry pudding mix and yogurt, mix well
Pour into dish and bake for 30 minutes
Allow to cool completely, then place in refrigerator
Chill for a minimum of 2 hours or overnight
2. Easy Lemon Pound Cake
You might be shaking your head saying "No Way! Pound cake?" We thought the same, but here it is. You are going to feel as if you are blowing your diet when you bite into this one, but cut into 18 servings, it is zero points.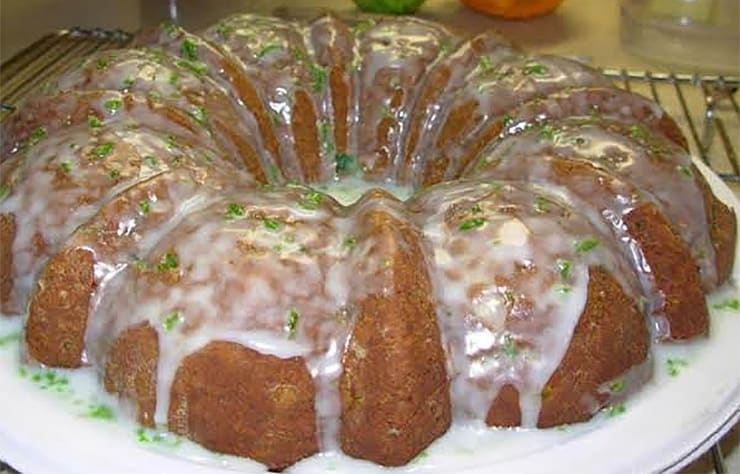 Smart Points myWW Green: 2 Pts, myWW Blue: 0 Pts, myWW Purple: 0 Pts
INGREDIENTS:
1 box of lemon cake mix
1 small box of sugar free lemon pudding mix
4 eggs
¾ cup nonfat Greek yogurt, no added sugar or flavor
¾ cup of lemon juice
¼ cup of water
2 additional tablespoons of lemon juice
1 teaspoon of powdered Stevia
DIRECTIONS:
Preheat oven to 350 degrees
Spray the inside of a cake pan or Bundt pan with a no point non-stick spray
Combine the pudding mix, cake mix, yogurt, water, and ¾ cup of lemon juice in a large bowl
Whisk until combined but don't overbeat the mix
Pour into your pan and bake according to cake mix box instructions
To make the icing, combine the Stevia and 2 tablespoons of lemon juice.
Whisk until ingredients are combined. Add a bit more Stevia or lemon juice to get the icing to the consistency you desire
Drizzle icing over the cake after it has cooled completely.
3. BB Brownies
What does the BB stand for, you might ask? If we tell you, you might not try it and then you would be missing out! BB stands for black beans and you must try it before you scroll on down! These are the easiest brownies and they really do taste more like fudge cake than anything else. Give it a try!
Smart Points myWW Green: 2 Pts, myWW Blue: 0 Pts, myWW Purple: 0 Pts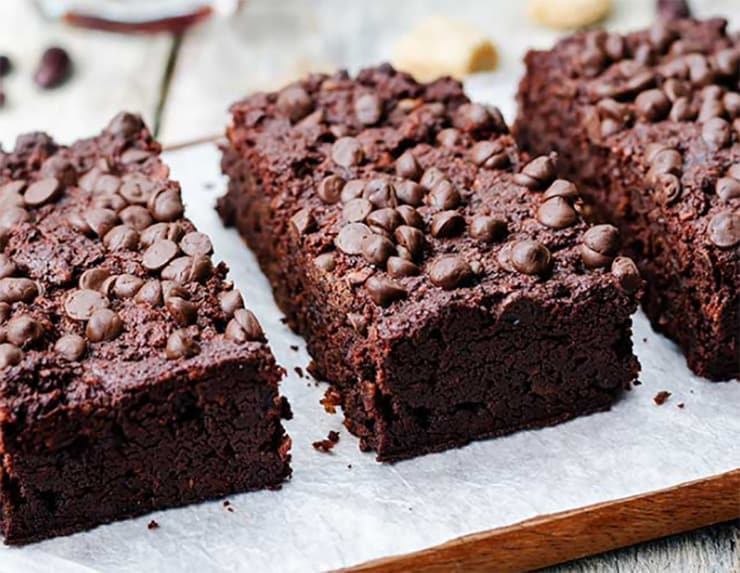 INGREDIENTS:
One box of brownie mix (any simple brand without chocolate chips or syrup will do)
One can of black beans, rinsed and drained
Water
DIRECTIONS:
Preheat the oven to the temperature it states on the brownie box
Rinse and drain the beans
Return beans to the can and fill with pure water
Put beans and water in a blender, mix on high until it is very smooth
Pour bean mixture and brownie mix in bowl and blend well
Bake according to directions
4. Fluffy Raspberry Cheesecake
If you love the creamy smoothness of cheesecake, but not the fat and calories, you will love this little treat! Get out those serving dishes because this needs to make 8 servings to keep it at zero points!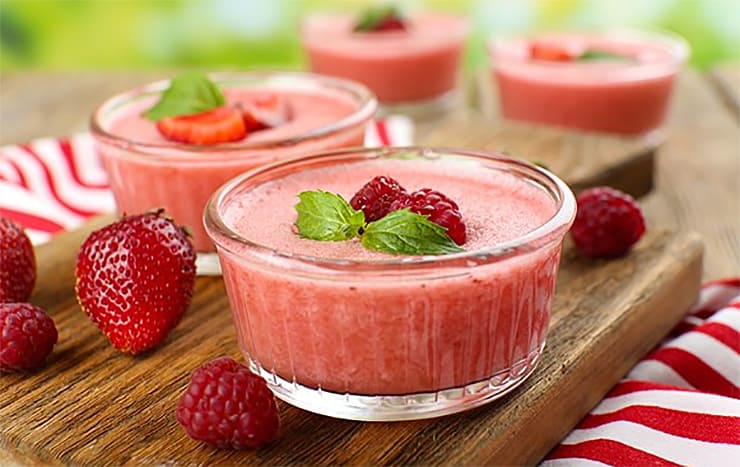 Smart Points myWW Green: 4 Pts, myWW Blue: 0 Pts, myWW Purple: 0 Pts
INGREDIENTS:
1 cup of boiling water
1 cup of cold water
1 box (0.3 ounces) of sugar free raspberry Jell-O
1 box (1 ounce) fat free, sugar free instant cheesecake pudding mix
1 cup fresh (or frozen and thawed) raspberries
1 ounce container of fat free frozen whipped topping, thawed
DIRECTIONS:
In a large mixing bowl, add 1 cup of boiling water and stir in Jell-O mix until completely dissolved
Mix in the cold water and raspberries, then allow to cool for about 5 minutes
Using an electric mixer, sprinkle the pudding mix over the Jell-O mixture and beat on high for 2-3 minutes or until all lumps are dissolved
Fold in the whipped topping
Divide into 8 containers and refrigerate until set, about 1 hour
5. Easy Frozen "Pie"
While it won't have the crust that you are accustomed to, this tastes a great deal like ice cream, so you probably won't miss it. Try different berries or fruits to make different flavors.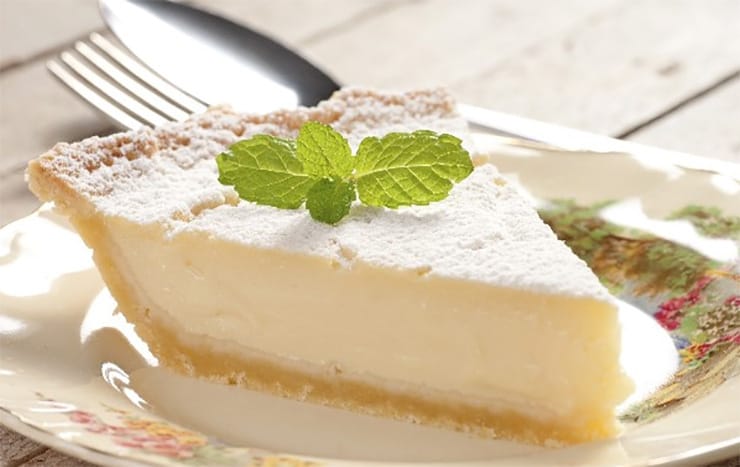 Smart Points myWW Green: 2 Pts, myWW Blue: 0 Pts, myWW Purple: 0 Pts
INGREDIENTS:
1 container of fat free non-dairy topping (such as Cool Whip) 6 ounces
1 container of plain, nonfat, unsweetened Greek yogurt, 8 ounces
½ cup of fresh or frozen mixed berries (thawed slightly if frozen)
DIRECTIONS:
Mix all ingredients together, making sure everything is well blended
Pour into pie plate and freeze for 2-3 hours
Cut and serve frozen
Top with a handful of berries if desired
6. Easy Banana Ice Cream
With only 1 ingredient and zero points, you are going to find yourself making this again and again, especially in the summer! This serves 4 so get those bananas ready!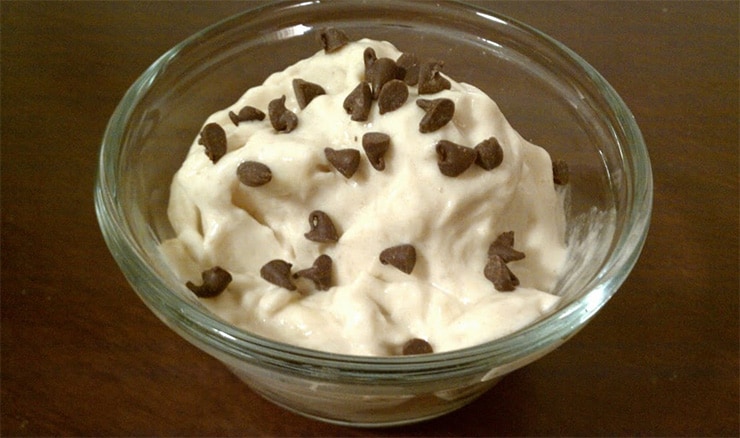 Smart Points myWW Green: 0 Pts, myWW Blue: 0 Pts, myWW Purple: 0 Pts
INGREDIENTS:
4 very ripe bananas, peeled and frozen (you can store your overripe bananas in the freezer in a Ziploc bag or other container so you can enjoy this anytime)
DIRECTIONS:
Put the bananas into a food processor (or high speed blender) and puree until creamy (about 1 minute)
Scrape down the sides and puree again (1 to 2 minutes)
Serve immediately if you like the texture
For a firmer texture, transfer to a container with a tight cover and freeze again for another hour
7. Mini Chocolate Pumpkin Muffins
You won't believe that these are not the full fat/full calorie muffins you buy at the bakery after you try one. You can alternate different flavored cake mixes to really let the pumpkin taste come through. Remember that in order to qualify as zero points, you need to make 48 mini-muffins.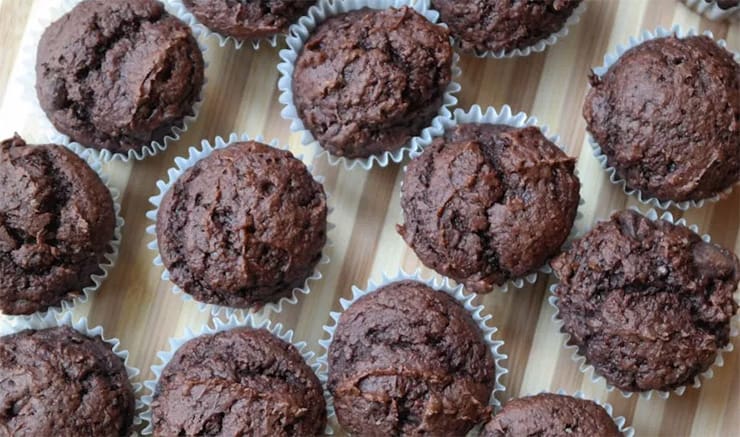 Smart Points myWW Green: 1 Pt, myWW Blue: 0 Pts, myWW Purple: 0 Pts
INGREDIENTS:
1 box of chocolate cake mix (don't be afraid to try other flavors)
1 can (15 ounces) of pumpkin puree
1 smashed, ripe banana, peeled (optional)
DIRECTIONS:
Heat oven to 350 degrees
Line mini-muffin tins with paper liners
In a large mixing bowl, combine cake mix, pumpkin, and banana (if desired)
Using an ice cream scoop, add batter to each muffin liner, until they are about ¾ full
Bake approximately 16-17 minutes or use the toothpick method to determine doneness
Serve warm or cold
8. Diet Coke Cake
Like the cake mix above, this one is so easy and surprisingly tasty, we bet even your kids eat it! Cut the cake into 12 servings and it's still zero calories! Looks like you CAN have your cake and eat it too!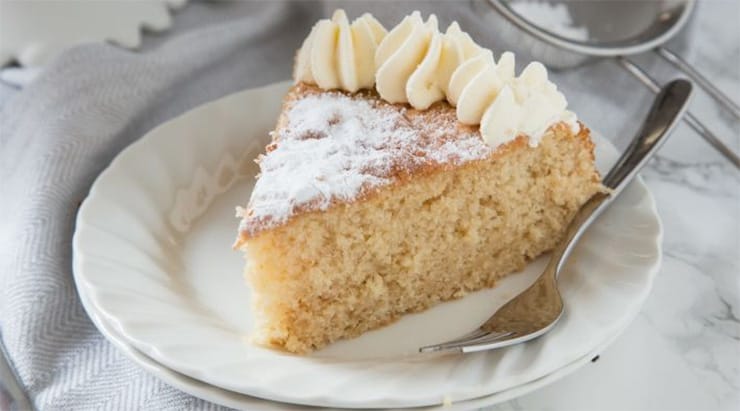 Smart Points myWW Green: 1 Pt, myWW Blue: 0 Pts, myWW Purple: 0 Pts
INGREDIENTS:
1 box of yellow cake mix
1 container of fat free non-dairy topping (like Cool Whip)
1 can or bottle (12 ounces) of diet Coke (or any diet cola)
DIRECTIONS:
Pour the cake mix and diet soda in a bowl and mix well
Pour into pan(s) and bake according to directions on box
Allow to cool, then top with whipped topping
9. Crustless Apple Pie
If you are like us, a little fruit can go a long way towards easing that sweet tooth. This is made in your crock pot so when you get home from work or school; all that sweet deliciousness is just waiting for you!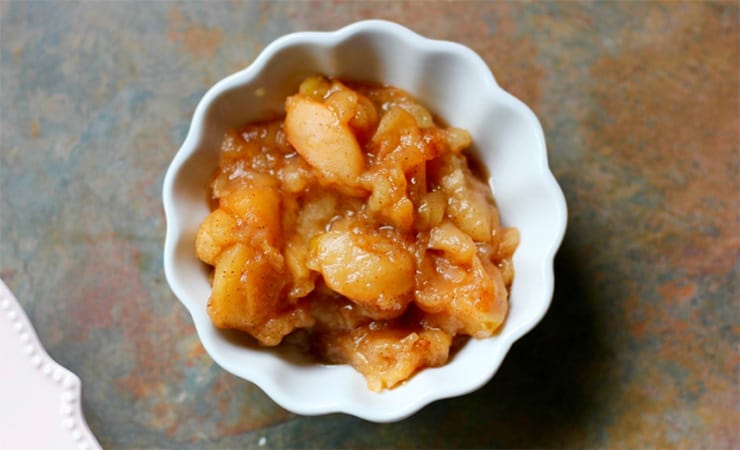 Smart Points myWW Green: 2 Pt, myWW Blue: 0 Pts, myWW Purple: 0 Pts
INGREDIENTS:
3.5 cups of Golden Delicious apples, cored, peeled and cut into thick slices
¼ cup seedless raisins
¼ cup Splenda or powdered Stevia
1.5 teaspoons of apple pie spices
2 tablespoons of unsweetened apple juice
1 tablespoon of Butter buds butter flavor granules or other butter replacement
DIRECTIONS:
Spray the crock pot containers with a zero point non-stick cooking spray
Combine apples and raisins in the crock pot
Add the apple juice, Splenda, and spices, mix well
Dot the top with the butter buds
Cover and cook on low for 4 to 6 hours
Serve warm or cold
10. Butterscotch Apple Salad
This tasty little salad is so good; you might decide to eat it for lunch, rather than dessert. This recipe serves 4, each serving has zero points!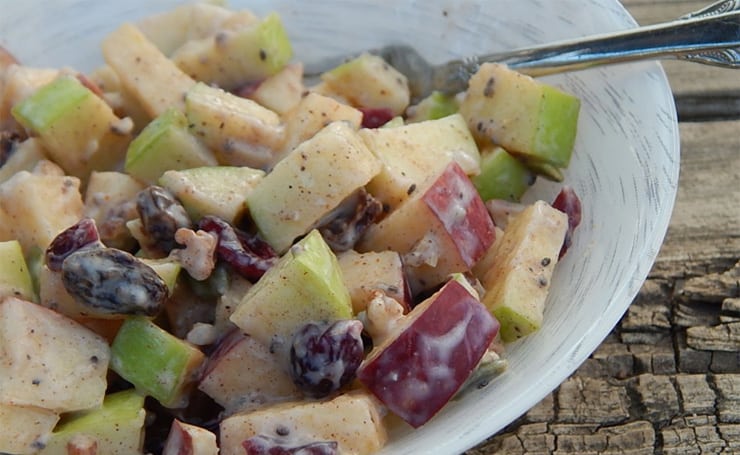 Smart Points myWW Green: 1 Pt, myWW Blue: 0 Pts, myWW Purple: 0 Pts
INGREDIENTS:
4 Ounces of fat free frozen whipped topping, thawed
2 Large apples, cored and chopped (your choice)
4 Ounces of undrained pineapple tidbits, no added sugar
¼ Cup seedless raisins
3 one ounce boxes of sugar free, fat free instant butterscotch pudding mix
DIRECTIONS:
In a large bowl, combine the whipped topping, pudding mix, apples, pineapple with the juice, and raisins
Cover and refrigerate for at least one hour, preferably 2
Stir and serve