15 Indulgent Keto Desserts
Have you jumped on the Keto bandwagon? It seems like almost everyone is going Keto and with good reason!
The Keto diet, or the Ketogenic diet, is diabetic friendly, hormone friendly, and the recipe ideas seem endless.
RELATED ARTICLES
You are probably here because you have a sweet tooth and sugar isn't allowed on this diet, but don't despair! We have rounded up some of the best tasting, super low carb desserts, all under 5grams of carbs!
What are you waiting for?! Start reading and get busy eating!
Desserts to Die(t) For!
1. No Bake Cherry "Pie"
We used cherry here, but you can actually use any Jell-o flavor that you like. Be creative and try some unusual flavors, such as lime or mango. You could even layer flavors in a tall glass! This serves 8, with each serving having only 4 skinny carbs.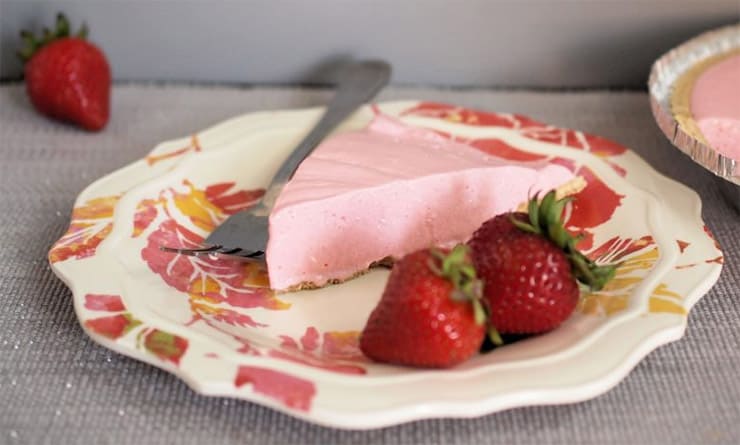 INGREDIENTS:
2 Cups of non-fat whipped topping (like Cool Whip Free) Thawed
1 Package of cream cheese (8 ounces) softened
1 Small package (8.5 grams) of sugar free cherry Jell-O
½ Cup of boiling water
Additional toppings: Cherry, strawberry, blueberry
INSTRUCTIONS:
In a medium bowl, mix the whipped topping and cream cheese until creamy and smooth
Sprinkle the Jell-O into the boiling water and keep stirring until dissolved
Allow the Jell-O to cool to room temperature
Add the Jell-O to the cream cheese and stir until completely combined
Pour into a pie tin and chill in the fridge until firm, about 2 hours
Serve with a dollop of whipping topping
2. Coconut Lemon Crack Bars
These are absolutely addictive and so easy to make, you should probably double this recipe and freeze some for later. This recipe makes 20 very small "bars" but a serving of 2 bars is only 1 gram of carbs. SWEEEEET!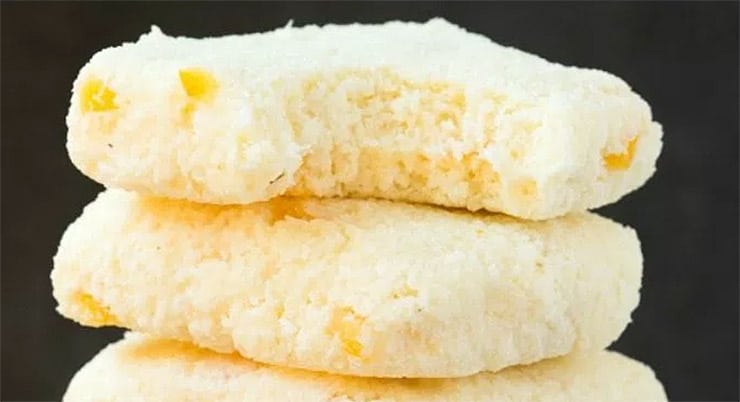 INGREDIENTS:
3 Cups of unsweetened, shredded coconut
2 Tablespoons of fresh lemon rind
1/3 Cup of coconut oil
¾ Cup of Splenda or Stevia
INSTRUCTIONS:
Line an 8 X 8 inch casserole dish with parchment paper
In a large mixing bowl, combine all ingredients and mix well
Pour batter into dish and press into place
Place in freezer for at least 2 hours – overnight is better
Use a wet knife to cut into squares
Keep extra bars in the freezer
3. Zippy Zucchini Brownies
We can see your nose crinkling up from here! We did the same. Zucchini and Brownies just do NOT belong in the same sentence, but this is an exception to the rule. You will NEVER taste the zucchini, honestly. Try it once and see if you don't agree. This recipe serves 16. Net carbs for one brownie is 2.7 grams.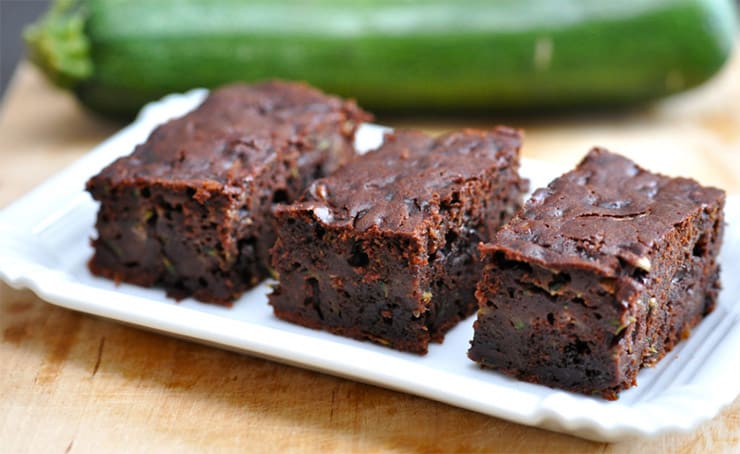 INGREDIENTS:
1 Cup of finely shredded zucchini (put in blender if need be to make it more like a puree)
6 Tablespoons of melted butter
2 Tablespoons of melted coconut oil
1 Large egg
½ Cup of Splenda or Stevia
Tablespoon of vanilla
¾ Cup of peanut flour (do not use any substitutions)
1/3 Cup of unsweetened cocoa powder
1 Teaspoon of baking powder
¼ Teaspoon of salt
4 Squares of dark chocolate (at least 80% cocoa) broken into chunks
INSTRUCTIONS:
Preheat your oven to 350 degrees
Line an 8 X 8 casserole dish with parchment paper
In a medium sized bowl, whisk the butter, oil, egg, zucchini, vanilla, and Splenda (or Stevia) until well combined
Add the cocoa powder, baking powder, salt and peanut flour
Fold these together just until combined. Batter should be thick, but not too dry. If too dry, add a tablespoon or two of water
Fold in half of the chocolate pieces, then pour into pan
Sprinkle the remaining pieces of chocolate over the top
Bake for 30 minutes or until top springs back when touched (the toothpick method doesn't work well for this)
Allow to cool completely, then cut into 16 squares
Keep uneaten brownies in the refrigerator
4. Baked Fake Cheetos
If you love those poofy Cheetos, but can't deal with the 16 grams of carbs for only 13 puffs, this will satisfy your need for crunchy cheesy snacks. They won't taste exactly the same, of course, but you will definitely be back for more. This recipe makes 16 servings and each twist is only 1.8 grams of carbs.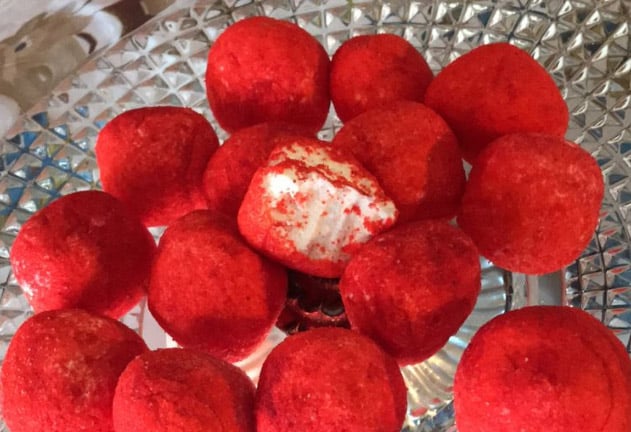 INGREDIENTS:
1/3 Cup of grated Parmesan cheese
1 Can of refrigerated pizza dough (10 ounces)
1 Teaspoon of paprika (try smoked paprika for a different taste!)
1/8 teaspoon of red pepper flakes
Butter flavored zero calorie cooking spray
INSTRUCTIONS:
Preheat oven to 425 degrees
In a medium bowl, combine the cheese, paprika, and red pepper
Unroll the pizza dough and spread out into a 12 X 8 rectangle
Spray the top of the dough with the cooking spray
Sprinkle about 2 tablespoons of the cheese mixture all over the dough
Fold in half to make an 8 X 6 inch rectangle
Spray the dough again and sprinkle the remaining cheese/spice mixture, using your fingers to press the cheese into the dough
Cut the dough into 16 strips, each one 8 inches long
Put up each strip and twist the dough
Put strips about ½ inch apart on a large baking sheet, coated with spray
Bake for 8 minutes or until lightly brown on the outside
Allow to cool on wire racks
5. Low Carb Fudge Bombs
These chocolate fudgy treats are so good, they really ARE the bomb! With only 2 skinny grams of carbs per serving, you can enjoy these and feel really good about it! This recipe serves 24 and each piece is only 2 grams. Feel free to mix it up by adding a teaspoon or two of instant coffee or ground up hazelnuts, pumpkin spice or peppermint!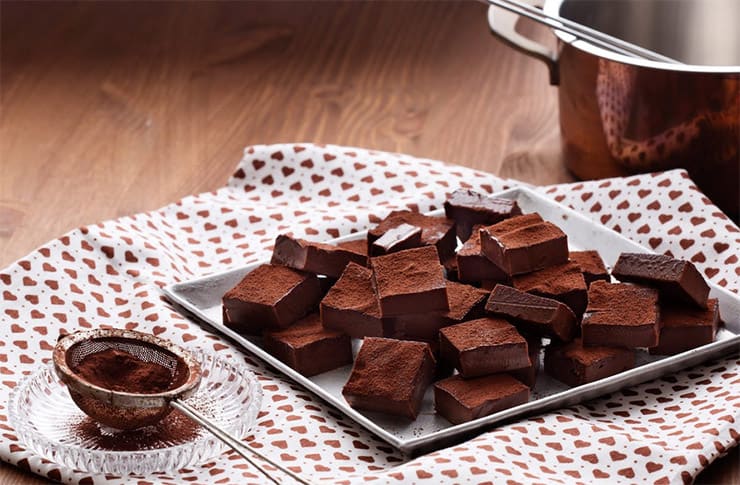 INGREDIENTS:
2 Cups of heavy whipping cream
3 Ounces of real butter (at room temperature)
1 Teaspoon of vanilla
3 Ounces of dark chocolate, broken into small pieces (minimum of 70% cocoa)
INSTRUCTIONS:
Boil the cream and vanilla in a heavy saucepan
Allow to boil for one minute, stirring constantly
Reduce heat and simmer slowly for about 20 minutes or until cream is reduced by half
Add in the butter and remove pan from heat once the butter has melted
Add the chocolate (and other flavors if you want them) and continue to stir until chocolate has melted
Pour into a 7 X 7 baking dish and allow to cool in the refrigerator for about 3 hours
Cut into 24 pieces and sprinkle with cocoa powder, if desired
Keep extra fudge in the fridge or freezer
6. Krazy Keto Pie
Summer is almost here, friends, and is there anything more delish than a cool, refrigerated piece of pie on a warm summer night? We gotcha covered! You can use almost any flavor here, but we like strawberry. Each piece of pie is only 5 grams of carbs and this recipe serves 8.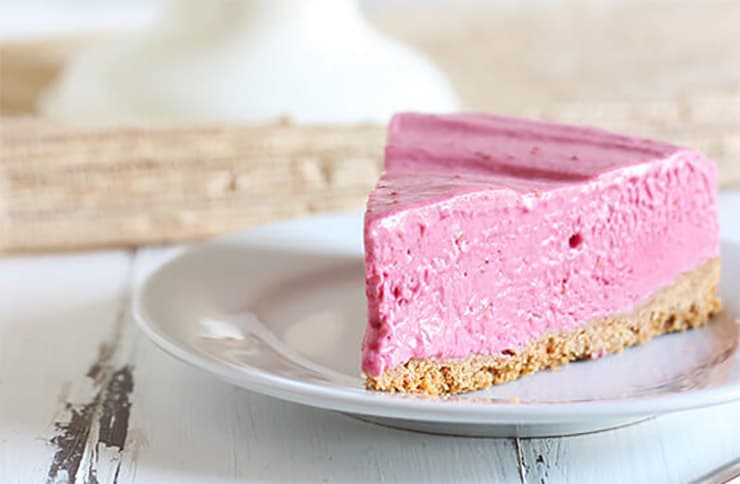 INGREDIENTS:
For the Crust
1 Cup of almond flour
1/3 Cup of Erythritol
½ Stick of real butter, softened
For the Pie Filling
1 Package of cream cheese, softened (8 ounces)
1 Package of strawberry sugar free Jell-O (8.5 grams)
1 Cup of heavy cream
½ Cup of sour cream
INSTRUCTIONS:
Preheat the oven to 350 degrees
In a medium bowl, add the almond flour, Erythritol, and butter
Mix well
Spray the bottom of a pie tin with a no-calorie cooking spray
Press the almond flour mixture into the bottom of the pie tin
Bake about 10 minutes or until edges are slightly brown
In another bowl, put all other ingredients and mix well
Pour over pie crust and spread evenly with spatula or knife
Chill in the refrigerator for an hour or two
Cut into 8 pieces. Top with whipped cream (optional)
7. Sour Cream and Lemon Muffins
If you love lemons and the taste of sour cream, then this is the recipe for you! These are very easy to make and actually freeze like a dream. This recipe makes between 8 and 12 muffins, depending on the size of your muffin tin. Most household tins make 12 muffins, in which case, this recipe is a tiny 4.5 grams of net carbs! If you have the larger, bakery sized muffin tin, you will have 8 servings at 7 grams of net carbs per muffin.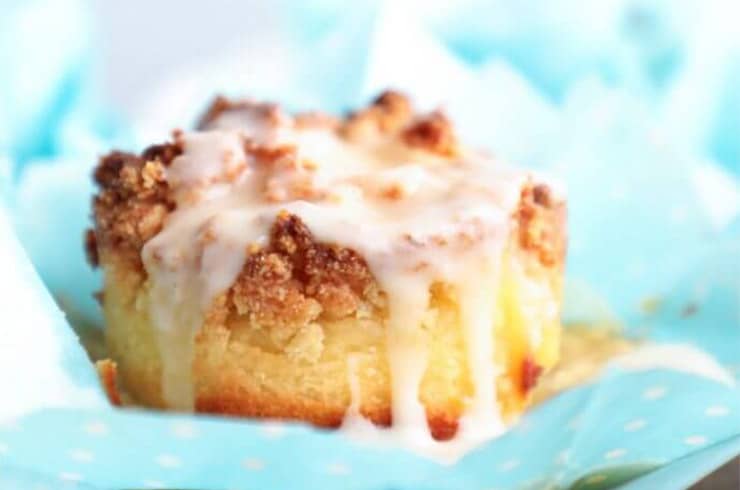 INGREDIENTS:
For the Glaze:
½ cup of confectioners style Erythritol
3 Tablespoons of fresh lemon juice
For the Topping:
1 Tablespoon of coconut flour
3 Tablespoons of melted butter
¾ Cup of superfine almond flour
3 Tablespoons of Erythritol sweetener
1 Teaspoon of lemon zest
For the Muffins:
3 Large eggs
½ Cup of butter, softened
3 Tablespoons of lemon juice
1 Tablespoon of lemon zest
¾ Cup of granulated Erythritol sweetener
1.5 Cups of superfine almond flour
½ Cup of coconut flour
¼ Teaspoon of arrowroot powder (or Xanthan gum)
1 Cup of sour cream (full fat version)
½ teaspoon of vanilla
A pinch of salt
INSTRUCTIONS:
For the Muffins:
Preheat oven to 350 degrees
Combine all muffin ingredients in your blender and blend for 3 minutes or until smooth. The dough is thick, so scrap down the sides of the blender every minute.
For the Topping:
Combine the almond flour, sweetener, lemon zest, coconut flour and melted butter in a small bowl. Mix with a fork until you have a crumbly dough
Spoon the muffin mix into your muffin tin (you could even use a loaf pan)
Crumble the topping over the top of the muffin mix
Bake for about 25 minutes or until a toothpick comes out clean
For the Glaze:
In a small bowl, combine the lemon juice and Erythritol and stir with a fork until smooth
Pour the glaze over the muffins after they have baked, but are still warm
Serve warm or at room temperature
8. Keto Cheesecake
You might have thought that your cheesecake days were behind you due to your keto diet, but that would be a mistake! Check out this terrific cheesecake that is totally keto. This serves 16 and one serving is a tiny 4 grams of net carbs. That makes this easy to fit into just about everyone's eating plan.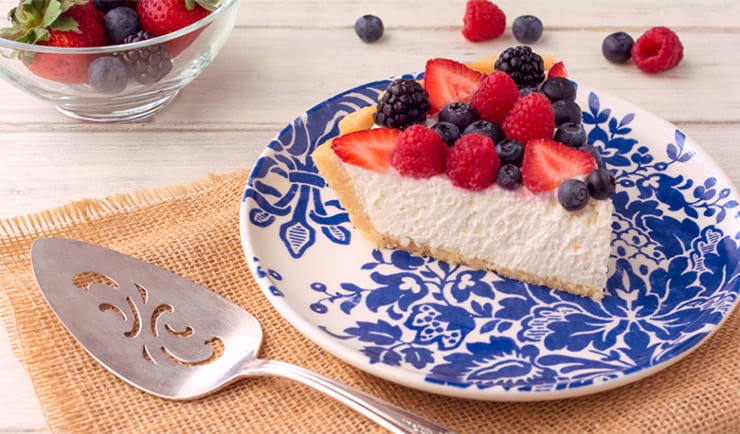 INGREDIENTS:
For the Crust:
2 Cups of almond flour
1/3 cup of butter (measure solid, then melt it)
3 Tablespoons of Erythritol
1 Teaspoon of vanilla
For the Cheesecake:
32 Ounces of cream cheese, softened
1.25 Cups of Powdered Erythritol (not granular)
3 Large eggs
1 Teaspoon of vanilla
1 Tablespoon of lemon juice
INSTRUCTIONS:
Preheat your oven to 350 degrees
Grease the bottom of a 9 inch springform pan
Add all ingredients for the crust in a bowl. Mix until well combined. (It will be a bit crumbly)
Press the mixture on the bottom of your pan
Bake for about 12 minutes or until it just starts to brown
Allow to cool for 10 minutes
Meanwhile, add the cream cheese and powdered sweetener in a large bowl.
Mix well, then beat in the eggs, one at a time
Now beat in the vanilla and lemon juice
Pour the filling over the crust, smoothing the top with a spatula
Bake for about 45 to 55 minutes. The center should be almost set, but still wiggles when you shake the pan
Cool on the counter, then place in the refrigerator for about 4 hours (overnight is even better)
Remove from pan and enjoy!
9. Almond Flour Pancakes
OK, so maybe you don't think of pancakes as a snack, but we certainly do! You can make these for breakfast if you are stickler for things like that. We added some no-sugar maple syrup and butter to ours, as you can see, and these actually taste better than boxed pancake mix. Better still; each medium pancake is only 1 net gram of carbs. This means you can eat this entire recipe (which says 5 pancakes, but serves only 1 person in our opinion) and still only set yourself back 5 grams.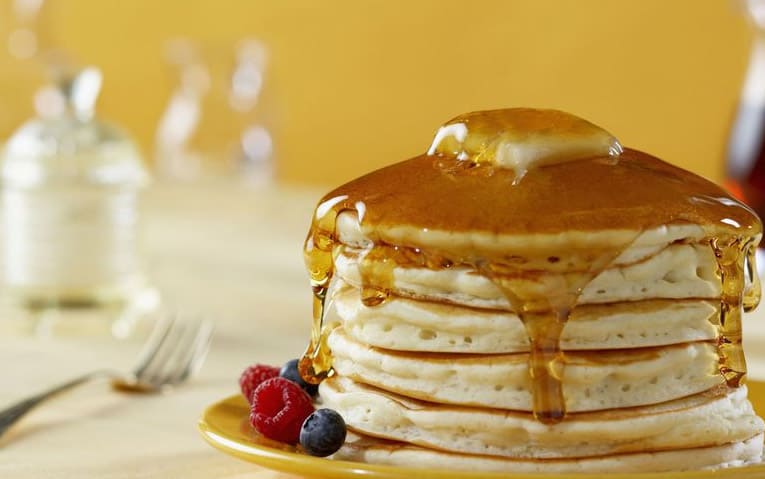 INGREDIENTS:
2 Large eggs
2/3 Cup of superfine almond flour
1 Tablespoon of water
2 Ounces of cream cheese, cubed
1 Teaspoon of baking powder
2 Teaspoons of vanilla
½ Teaspoon of cinnamon
½ Teaspoon of Stevia or Splenda
Sugar free syrup and butter to taste
INSTRUCTIONS:
Add all ingredients in your blender (adding the cream cheese last)
Blend until smooth, about 2 minutes, scraping the sides a few times
Allow batter to sit for another 2 minutes
Heat your skillet and spray with a no-calorie cooking spray
Pour about 4 tablespoons of batter to make 5 pancakes
When bubbles appear on the edges, flip to the other side
Serve hot
10. Zero Carb Pudding
Pudding isn't just for kids, not anymore! We have discovered a pudding that is completely carb free! Well, to be honest, it has less than half a gram of fat in each serving, so don't eat it all day long, but two servings of this recipe will set you back less than 1 gram of carbs. Eat up!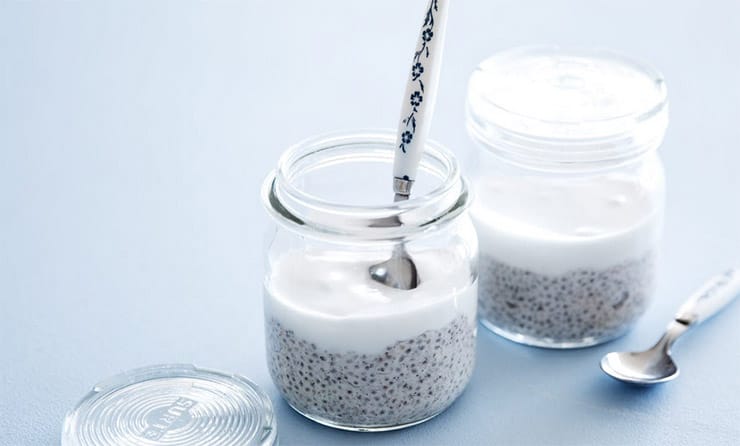 INGREDIENTS:
2 Tablespoons of heavy whipping cream
1 teaspoon of vanilla
Artificial sweetener to taste
INSTRUCTIONS:
In a small bowl, mix everything together with a spoon, then use your electric mixer to beat this until stiff peaks form
Transfer to a serving bowl and refrigerate for about 20 minutes
11. Super Easy Sugar Free Hot Cocoa
Summer is around the corner, but sometimes, a nice hot cup of cocoa is so good just before bed isn't it? Have you been avoiding this nighttime favorite because of the carbs? Well, you can enjoy this recipe to your heart's content. Each serving is only a tiny 2 grams of carbs. We like Ghirardelli's unsweetened cocoa for our hot chocolate, but you can use any brand that is sugar free.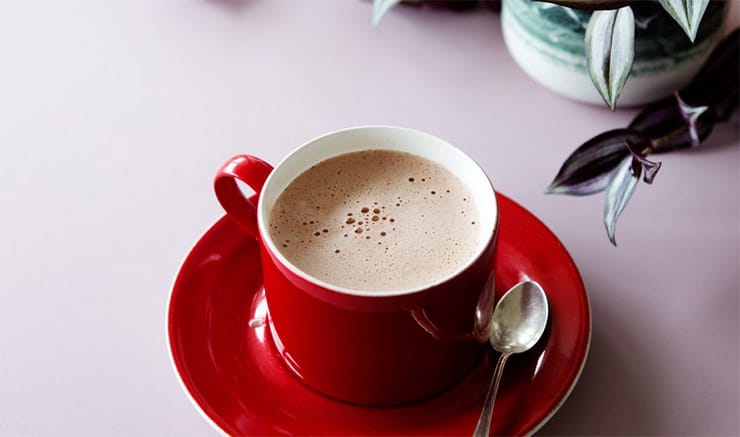 INGREDIENTS:
3 Teaspoons for any brand unsweetened cocoa
1 Cup (8 ounces) of water
Artificial sweetener to taste
INSTRUCTIONS:
Put all ingredients in a small saucepan and heat over medium flame until almost boiling.
Pour into your favorite mug and enjoy!
12. Mixed Berry Ice Cream
With summer bearing down on us fast, you know the one thing you can't escape? People everywhere eating ice cream. You can enjoy the creamy taste of ice cream as well; you just have to make it yourself! This recipe makes 8 servings and each serving is only 3 grams of net carbs. Dig out that big bowl for this one!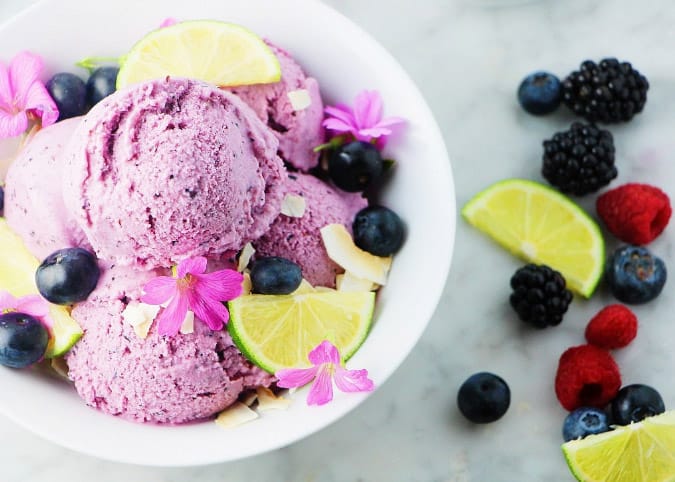 INGREDIENTS:
3 Cups of mixed berries (fresh or frozen, your choice)
14 Ounces of coconut milk (about 2 cups)
¼ Teaspoon of cinnamon
2 Tablespoons of maple syrup (you could use Stevia or Splenda if you prefer)
INSTRUCTIONS:
Using your blender, add the berries, cinnamon and coconut milk
Taste and add sweetener if you think you need it
Blend again
Freeze in a container for at least 4 hours
Serve with a handful of berries sprinkled on top or your favorite topping
13. Delish Devil's Food Cake
Well, if you loved our fudge recipe, as well as our brownie recipe, but want some good, old fashioned chocolate cake for birthdays and Saturday night pig-outs, this is the one for you! No icing, but you could add Cool Whip Free or smash up some raspberries to put on top. This serves 16 and each serving is a tiny little 6 grams of net carbs.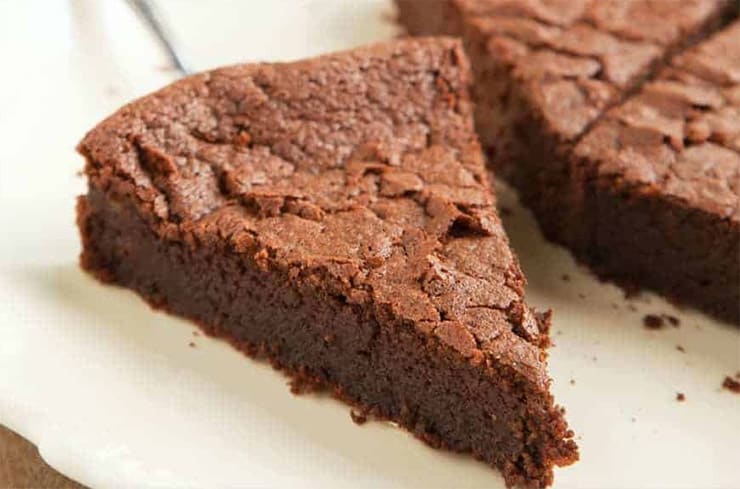 INGREDIENTS:
9 ounces of dark chocolate (at least 70% cocoa solids)
5.5 ounces of real butter
5 Large eggs
1 Teaspoon of vanilla
1 Pinch of salt
INSTRUCTIONS:
Preheat your oven to 325 degrees
Grease the bottom of a 9 inch springboard cake pan
Break the chocolate and butter into pieces
Melt both in a double boiler or the microwave
Separate the eggs
Add salt to the egg whites, then beat with a mixer until stiff peaks form
Add the vanilla to the yolks and whisk until smooth
Pour the chocolate/butter mixture into the bowl with the yolks and mix
Fold in the egg whites
Keep folding just until you can no longer see any white streaks
Pour the batter into the pan and bake for 15-17 minutes
Use the toothpick method to test for doneness. A few crumbs are OK, but not runny batter
Serve warm
14. Oh My Goodness Granola Bars
We know how it is. Sometimes, you want to go out and about on a hike or shopping or the zoo, but you don't want to blow your diet by eating junk foods. These granola bars might just be what you are looking for. This recipe will make 20 bars (so you can share with your kids) and each bar is only 3 grams of net carbs, so you can enjoy your outing without going hungry.
Note: all nuts and seeds should be salt free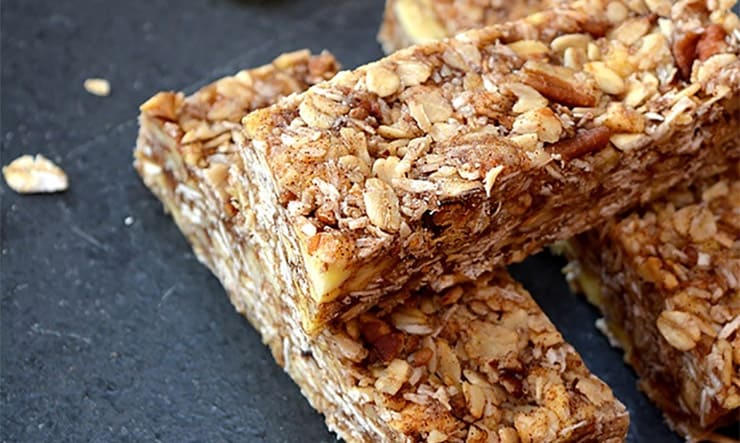 INGREDIENTS:
3 Ounces of walnuts
3 Ounces of almonds
2 ounces of sesame seeds
2 Ounces of pumpkin seeds
1/8 Ounce of flaxseeds
2 Ounces of unsweetened shredded coconut
2 Ounces of dark chocolate (a minimum of 70 percent cocoa solids)
6 Tablespoons of coconut oil
4 Tablespoons of tahini
2 Teaspoons of cinnamon
1 Teaspoon of vanilla
2 Eggs
1 Pinch of salt
3 (additional) ounces of dark chocolate for garnish (optional)
INSTRUCTIONS:
Preheat the oven to 350 degrees
Spray a 7 X 11 inch baking dish (or line with parchment paper)
Dump everything except the last 3 ounces of chocolate in your blender or food processor and grind until coarse
Spoon the mixture into your baking dish, pressing down just a bit with a spoon
Bake for 15 to 20 minutes or until brown
Cut into 20 bars and allow to cool for 10 to 20 minutes
Melt the remaining chocolate, then dip each end of the bar into the melted chocolate
Allow to cool completely
Store either the fridge or the freezer.
15. Chocolate Bacon Strips
If you want something a bit different from the same old cakes, cookies, and puddings, this one will really set your mouth on fire! Not that it's spicy, but that it's so deliciously addicting! Imagine eating bacon, baked in chocolate and pecans. You cannot pass this one up without trying it at least once. Three strips of bacon are a tiny 2 grams of net carbs.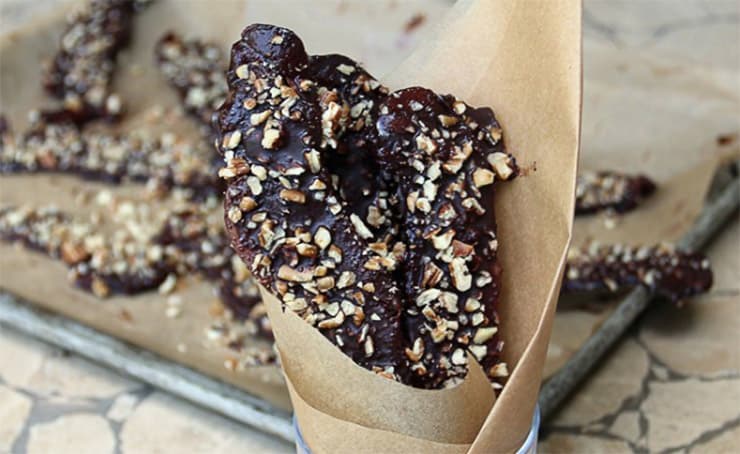 INGREDIENTS:
For the Bacon Base:
13 Slices of thick bacon (smoked bacon is the bomb in this recipe)
2 Tablespoons of Erythritol
1 Tablespoon of maple extract
For the Coating:
4 Tablespoons of unsweetened cocoa powder
2 Tablespoon of Erythritol
15 Drops of liquid Stevia
¼ Cup of chopped, roasted pecans
INSTRUCTIONS:
Preheat your oven to 400 degrees
Line a baking dish with aluminum foil and lay the bacon flat. It's OK if the bacon touches or overlaps a bit
Sprinkle 1 Tablespoon of powdered or granular Erythritol and 1.5 Tablespoons of the maple extract on one side of the bacon and rub it in a little
Flip the bacon over and repeat
Bake for 40 to 50 minutes or until crisp
Remove the bacon and allow to cool for a few minutes
Once it has cooled a little pour the bacon fat into a small bowl until you have 5 or 6 tablespoons of bacon fat
Add 4 Tablespoons of cocoa powder, 2 tablespoons of Erythritol and the Stevia to the bacon grease and mix well
Transfer the chocolate mixture to a different container so you can dip the bacon into it
You can dip all the bacon at one time, or do one or two pieces at a time
Put each strip of bacon on a cooking sheet lined with parchment paper
Once all 13 pieces are done, sprinkle the top with the pecans
Put the bacon in the refrigerator for at least 6 hours or overnight
Grab and serve!
The chocolate melts fairly quickly so take out only what you want to eat right now and leave the remainder in the fridge