5 Things You Should Know Before Buying a Peloton
No matter what level of fitness you are at in your life, it's hard to miss the ads for the current trending exercise program: Peloton.
RELATED ARTICLES
People are seen pedaling away on a stationary bike while following the instructions that are being given through an eye-level touch screen monitor (which is included in the set-up).
It is as if you have a personal trainer available to you in your own home.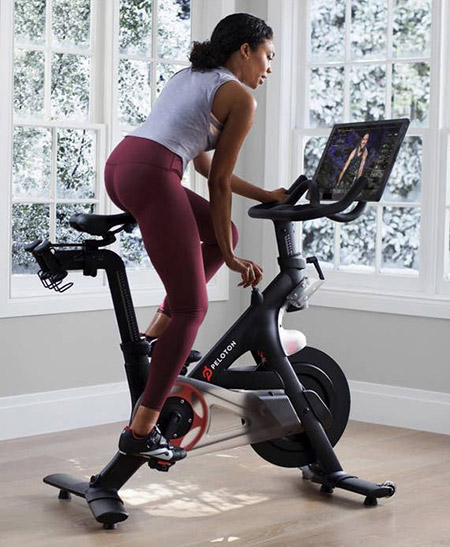 The pace looks rigorous enough and the participants appear to be enjoying a full and effective workout. In between, they are even off of the bike and they are following exercise routines, again, delivered by the video coach. In the end, they are congratulated for completing the program and a sense of accomplishment fills the room.
If you are already a fitness buff, you are most likely well aware of Peloton and probably already have one yourself. If you have just begun to look into the many ways there are to get yourself in shape, Peloton may be the answer for you.
With so many trends in fitness that come and go, there are some things you should consider before you invest your time and money into this program.
How does bicycling compare to other forms of exercise?
If you are wondering if riding a bike is an effective way to get healthy compared to other workout machines, documented studies have shown that used regularly it cut down on sick time at work. (1)
In addition, another study found that people who were overweight were able to lose more weight if they rode their bike to work rather than take part in a regular workout routine. (2)
As with so many decisions to be made when it comes to our health, it can become overwhelming when you just want to feel better and lose weight. Making the commitment to improving your physical wellbeing is tough enough so once we do, we want to start right away and we want to see results quickly.
With so many trends in fitness that come and go, there are some things you should consider before you invest your time and money into this program.
5 Things You Should Know To Make Sure Peloton is For You
Before you decide on pedaling your way to a fit new body, check out the following information.
1. What are all the components available with the purchase of a Peloton?
Currently there are two major pieces of equipment: the Peloton Bike and the Peloton Bike+. Both are well-built and sturdy enough for a rigorous workout every time.
The differences between the two are the Bike+ has a larger and improved touchscreen tablet, a four-speaker system instead of two, and a higher megapixel camera that includes a cover for privacy.
A touchscreen monitor that you attach to your Peloton bike.
There are several accessory kits you can purchase but you can easily get started with the Bike Essentials set which includes the special Peloton cleats, headphones, and a pair of hand weights.
Additional pieces include a bike mat and an expanded family package.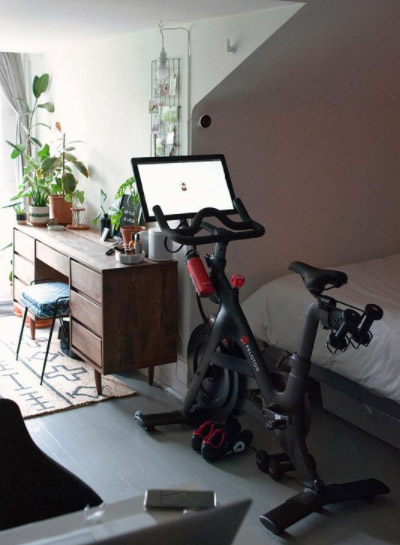 Accessories include clip on shoes and cleats, dumbbells, towel, water bottle, headphones, mats
2. Does Peloton have a level for beginners?
Yes, there is a complete workout guide for beginners. There is a planner that tells you what the workout is for each day. It starts out slow and gradually increases to fit your level.
3. Are you able to lose weight working out on a Peloton?
Diet and exercise go hand in hand. While you could lose some weight doing one or the other, the best results from combining the two elements. Using the bike provides a low-impact but full cardio workout which will help you burn calories and lose weight.
4. How much does the Peloton program cost?
There is a wide assortment of fitness products available for purchase based on the additional programs you would like to become involved in. Some of these include blocks and a strap used for yoga and resistance bands and additional weights for strength training.
The Peloton Bike is $1,895
The Peloton Bike+ is $2,495
The Bike Essentials Kit - $150
The Bike Works Kit - $250
The Bike Family Kit - $450
All-Access Membership - $39 a month ($468 for the year) This membership is available for everyone in your home to use. It provides access to classes and recommendations among other perks you can use on either the Peloton Bike or the Peloton treadmill.
5. How is the customer support available to you once you purchase a Peloton?
When you purchase your Peloton bike a technician will spend around 30 minutes putting the equipment together. The bike weighs 150 pounds so you should figure out ahead of time where you want it positioned for your workouts. The technician will make sure everything is working properly and will remove all of the boxes and packaging materials.
If you find that this program is not working out you have 30 days to schedule a pickup of your equipment free of charge.
You will probably need customer support to help you set up your Peloton account. If you are in need of customer support you can reach them three different ways – by phone, by email, or by live chat on their website.
Is Peloton Worth the Money?
While there is no doubt that this fitness craze offers all the bells and whistles, it is not the only game in town that has this type of program. When you look at what you get with the basic package and check out the extras you really need to purchase to get the most from the workouts, you may want to think long and hard before you make this investment.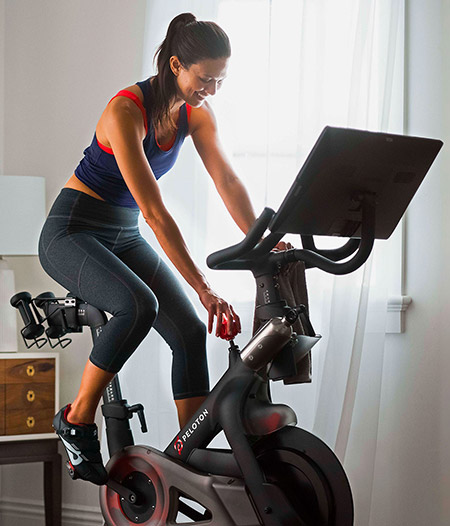 If you enjoy live instructors coaching you through class in real time then Peloton might be just for you!
You have to ask yourself an important question - will you really use your Peloton to reach your fitness goals and live a healthy lifestyle or will you be trying to sell it online in about six months.
One of the biggest deterrents most people have when it comes to staying with a workout plan is making enough time for it. Everyone is busy. Things come up and can easily provide you with the perfect excuse for putting off your workout.
The problem is that one time turns into another and another and then you find yourself out of the exercise loop and it's hard to get back on track.
If you feel that the benefits of having a personal trainer available in your own home any time you want one that works best for you, it could pay for itself before you know it.
Any program works as long as you put in the time and effort. But wait, there's more…or rather, less.
Can You Do the Peloton Workout Without Buying the Bike?
So, you are convinced that the Peloton program is the one for you. The problem is your mind and body say, "Yes, let's get started," but your checking account says, "It's a little out of our range right now."
RELATED ARTICLES
Good news! There is a way that Peloton makes its program available for you to use with your own equipment. You do not have to purchase the bike, the shoes, the weights, or anything else to get started with their program.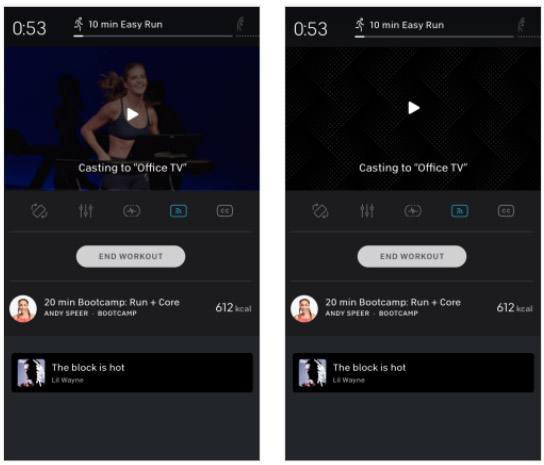 The Peloton app
All you have to do is sign up for the digital membership and you will have access to thousands of video workouts. The Digital Membership is $12.99 a month and you set up access to this program from your own television, phone, web site or, tablet.
You do not need the Peloton bike to utilize this membership.
This program continues to gain new members every day. You have 30 days to change your mind and the company has a one-year warranty on the large equipment. If you would really like to join the Peloton community, you have nothing to lose, except maybe a few extra pounds.