Top 5 Keto Friendly Snacks
One of the things that most people wonder about when they first start their Keto diet is what they can eat for snacks now that crackers, cookies, and potato chips are out.
There are a great many snacks you can enjoy, as you will soon discover, but we want to mention 5 of what we feel are the quickest, easiest (not to mention healthy) snacks on the planet.
Most snacks are simply a twist on what are already considered Keto Friendly Foods. Want to know more? Keep reading and get ready to drool!
RELATED ARTICLES
1. Chia Seed Pudding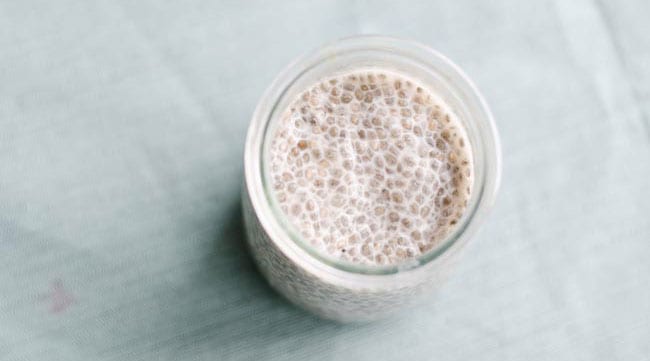 In case you haven't heard, Chia seeds are quite the super food and they make a terrific addition to your low carb eating plan.
These tiny seeds are known to absorb water like crazy, so it doesn't take very much of them to make a nice "gel" that can be used in smoothies, yogurt, or baking. In this article, we want to clue you in on how to make some super Chia "pudding" that will knock your socks off!
Ingredients:
1 Cup full fat coconut milk (or unsweetened almond milk)
½ Cup of heavy cream
1/8 teaspoon of salt
4 packets of Stevia
2 teaspoons of vanilla extract
1/3 Cup of Chia seeds
How to Make:
Mix all ingredients in a medium sized bowl until blended
Let sit for 5 minutes, then stir well for a second time
Cover and allow to sit in the fridge until thick (about an hour or so)
Note:
If you decide to use almond milk, rather than coconut milk, you should increase the chia seeds to ½ a cup.
If you love the taste of chocolate, you can make a chocolate version:
Chocolate Chia Pudding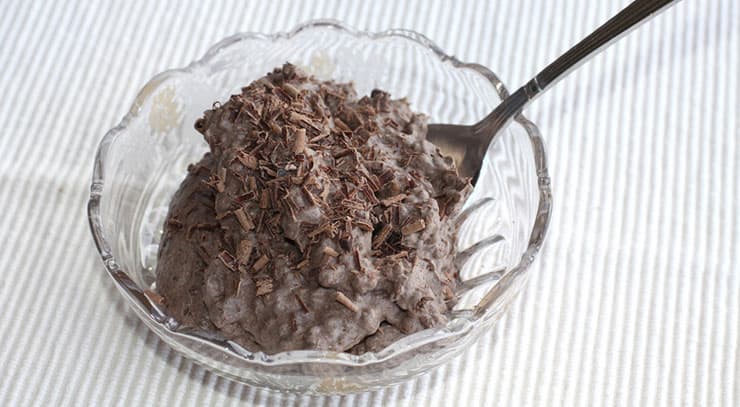 Ingredients:
2.5 Cups of unsweetened almond milk
½ teaspoon vanilla extract
4 packets of Stevia
½ Cup Chia seeds
¼ Cup Hershey's Dark unsweetened cocoa
How to Make:
Pour everything except the Chia seeds into a medium bowl
Mix using a fork until well combined
Stir in Chia seeds and stir only once every 5 minutes for 20-30 minutes
Cover and refrigerate for one hour
Top with real whipped cream if desired
2. Fat Bombs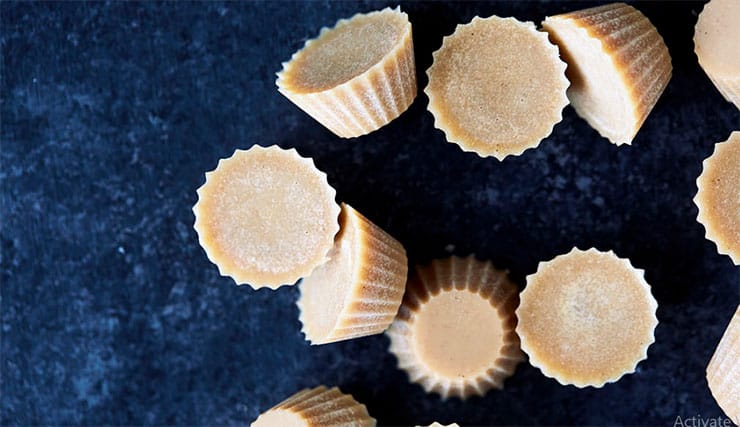 OK, we agree that the name leaves something to be desired, but don't let the name fool you! We aren't talking about eating balls of bacon fat or lard, but rather, low carb, low protein snacks that are loaded with fat and taste delish!
There are literally hundreds of recipes out there, but for this article, we will simply list an all time favorite, Keto Coconut Fat Bombs.
Ingredients:
1.5 Cups shredded coconut (unsweetened)
¼ Cup Extra Virgin coconut oil
¼ Cup pure butter (soften)
¼ teaspoon cinnamon
A pinch of salt
20 Drops of Stevia (optional)
How to Make:
Heat oven to 350 degrees
Spread coconut on a cookie sheet and toast for 5-8 minutes or until golden brown
Transfer to your blender and pulse until smooth
Add softened butter and coconut oil
Add remaining ingredients and blend well
Pour into muffin tins or ice cube trays
Refrigerate for one hour and enjoy!
3. Egg Filled Avocados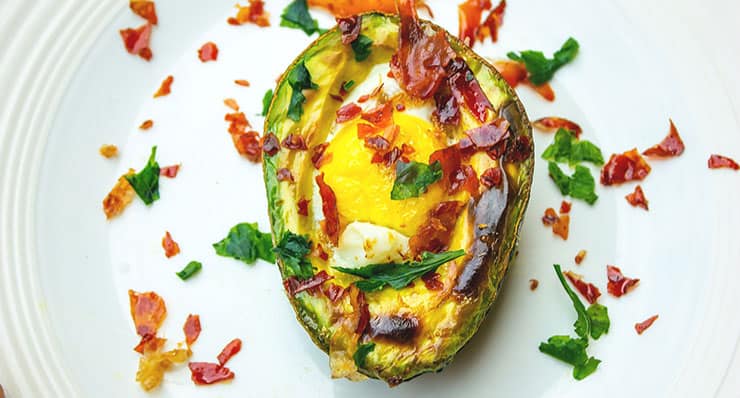 Who doesn't love the delicious taste of rich, creamy avocados? We are going to step it up a notch and add an egg to the mix for a super delish snack. Make this at the same time you are making breakfast, and you will have a healthy snack all ready to take with you!
Ingredients:
1 Extra Large Avocado, seed removed
4 eggs
¼ Cup mayonnaise
2 Tablespoons of sour cream or cream cheese
1 teaspoon Dijon mustard (regular mustard is also ok)
2 small spring onions (green onion tops, sometimes called chives)
How to Make:
Boil eggs until hard, allow to cool, and peel them
Dice the eggs and green onion
Mix eggs, onion, mayo, sour cream and mustard into a bowl
(Set aside some green onions as a garnish if you like)
Scoop out the middle of each avocado half, leaving about ½ inch in the shell
Mix the avocado in the egg mixture
Fill each avocado half and garnish with green onions if desired
These won't keep long, so wait no more than a few hours before you eat them. Sprinkling the finished avocado with lemon juice will help retain color and flavor for perhaps another hour, but these really are best eaten within 4 hours.
4. Macadamia Nuts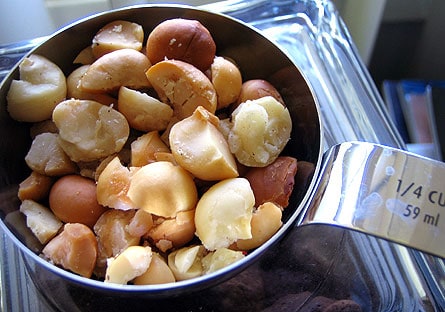 This is another delish snack that really needs no prep time. Macadamia nuts should be included a few times a week in every keto diet. Just a small handful each day will help to satisfy your urge to chew, but contain 80% monounsaturated fat, which is super heart healthy.
Sprinkle them on a salad, slice some on your veggies, or just eat them right from the bag. Don't eat too much, however! The best way to avoid overeating is to measure out 1 ounce at a time and put them in zip lock bags. One bag every other day and you are well on your keto way!
5. MCT Oil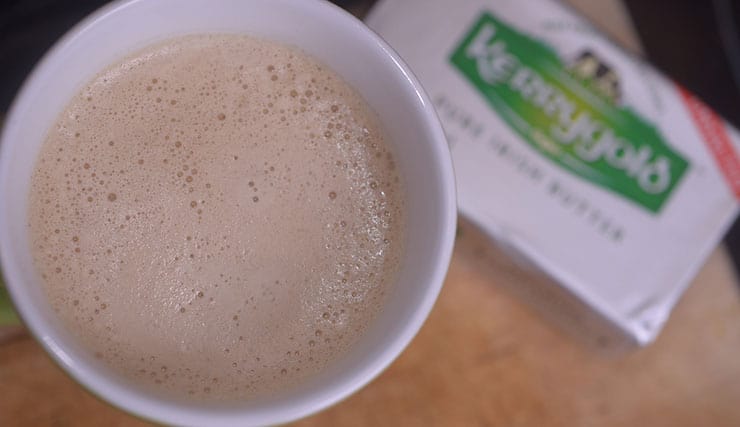 While MCT oil in and of itself isn't a snack, it can be used to increase fat intake, while helping to keep you in ketosis. MCT oil converts into immediate energy for your body faster than any other oil. It literally will ignite your fat burning metabolic rate and won't be detrimental to your cholesterol
Most people add MCT oil to their morning coffee, but we have found that you can use it to make a terrific salad dressing. Simply mix 2 Tablespoons of ranch or blue cheese dressing with 1 tablespoon of MCT oil.